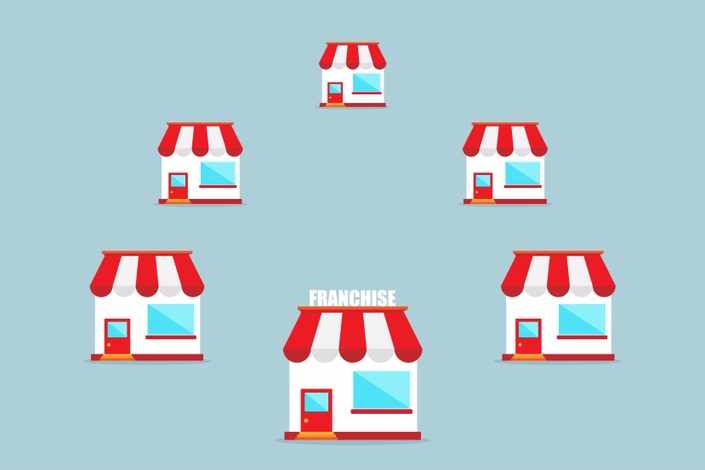 Black Money 104: How to Buy and Run a Successful Franchise
Everything You'll Ever Need to Know About Franchising
Enroll in Course
Franchising is one of the most powerful ways to build wealth in America and throughout the world. It allows you to connect to a proven business model and earn a very good living by building a business with a pre-existing template. The challenge, however, is that franchising can be both intimidating and confusing for those who are not experienced with this part of the business world.
Attorney Tanya Nebo has a tremendous amount of experience doing multi-million dollar business deals as a licensed legal professional in the city of Atlanta. She has helped scores of people just like you to find a way to own, buy and sell franchises in a multitude of industries and valuations. Attorney Nebo, along with Dr Boyce Watkins, have created The Black Franchise Program as an avenue for anyone seeking to solve the puzzle of owning their own franchise.
In this program, you will learn:
1) Why franchising might or might not be for you
2) How to get money to buy your first franchise
3) The biggest mistakes people make when seeking to buy a franchise
4) How to legally protect your business
5) The secrets to finding the franchise that is right for you
6) The drawbacks and challenges of franchising and how to overcome them
7) How to research your franchise possibilities
8) How to acquire your franchise once you've selected your target
This program will consist of lectures, power point slides, supplemental materials and regular Q&A sessions that will allow you obtain the same benefits as a $100,000 college degree, all for a price that fits well within your budget. Also, the real-world experience provided by our experts will allow you to learn from people who have succeeded in everything they are teaching you in this program.
Your Instructor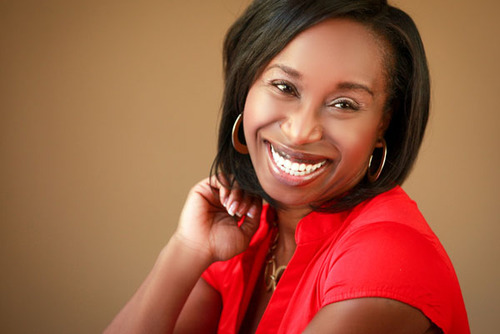 Tanya Nebo is an attorney and business consultant who provides legal expertise and counsel to those who buy, sell and operate small businesses and franchises. A graduate of Columbia University in New York and the University of Virginia School of Law, Tanya began her legal career in commercial real estate, and has evolved her practice to include corporate, franchise, and private mergers and acquisitions ("M & A") legal advising and business consulting. While practicing law with the law firm of Holland & Knight, LLP, she focused on commercial transactional work, including office leasing and telecommunications site leasing for the largest cellular network in the United States. As the managing attorney of the Nebo Law Firm, LLC, Tanya supports entrepreneurship in a number of different industries and has provided services in which she:
Serves as lead or sole counsel on legal services teams for franchise acquisitions ranging from $100,000 to $5,400,000
Closes traditional and Small Business Association (SBA) loans for franchise and non-franchise business development/acquisition
Forms new companies and drafts associated corporate documents
Structures and negotiates asset purchase transactions
Negotiates commercial property purchases and leases
Reviews Franchise Disclosure Documents and negotiates Franchise Agreements
Tanya is a member of the Franchise Forum of the American Bar Association and sits on the Board of Directors of the South Fulton Chamber of Commerce. She is also a member of the Franchise and Distribution Law Section of the State Bar of Georgia, and is a member of the Georgia Association of Business Brokers. Tanya has served as an Adjunct Professor for Rasmussen College. She recently appeared as a guest speaker at the Real Estate and Wealth Expo, which featured powerhouse speakers Les Brown and Suze Orman. In addition to speaking appearances and radio show appearances on the Cobb Legal Experts radio show and the Atlanta Legal Experts radio show, Tanya has also been featured in Atlanta's People You Need to Know Magazine.
Tanya is passionate about being a resource for entrepreneurs who want to create wealth and legacy through business ownership. She is a tennis player and lover of travel.
Frequently Asked Questions
When does the course start and finish?
The course never ends, as long as you're a member. This is a program that is not only designed to teach you in an interactive fashion, it is also structured to ensure that you get consistent mentorship in your entrepreneurial journey. Attorney Nebo and Dr Watkins will make themselves readily available to answer your questions as you make economic decisions and build your business. We'll be with you every step of the way.
How long do I have access to the course?
You have access to the program for as long as you're a member.
What if I am unhappy with the course?
We would never want you to be unhappy! If you are unsatisfied with your purchase, contact us in the first 30 days and we will give you a full refund.
What if I have any problems or questions?
If you have any problems with the program or would like to end your enrollment, please send an email to
[email protected]
When do we get to meet with our professor?
Attorney Nebo will hold live lectures once a month. You will be notified when the professor is available live.