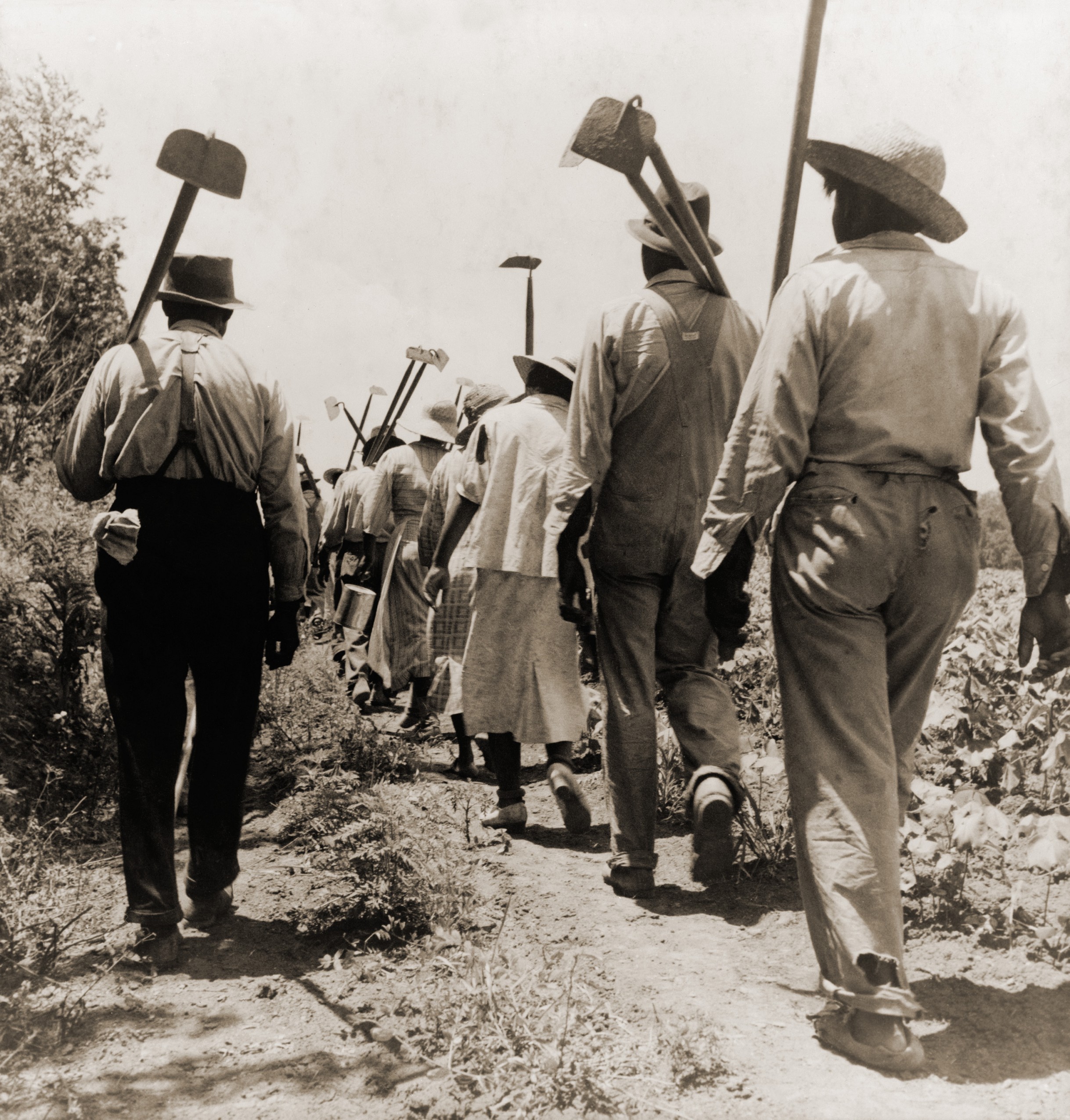 by Dr Boyce Watkins
I was asked today whether or not I felt that student loans were a form of predatory lending or could be compared with sharecropping. After doing some research on the topic, I've concluded that the answer is "absolutely yes."
You see, sharecropping gained a negative reputation because of the lopsided nature of the deals: A farmer would rent, loan or lease overpriced land and equipment to the farmer and put him in so much debt that he would not be able to use the assets provided to repay the amounts that were owed. This led to something very similar to slavery because the farmer could never leave the plantation.
Universities are similar to sharecroppers in the following way: They loan you the money for a college degree, but they aren't really loaning you cash. Instead, they are loaning you a chance to get a piece of paper that is supposed to help you earn more cash. The reason that half of all black college graduates default on their student loans is because (similar to a sharecropper), the asset they borrowed money to use doesn't generate the revenue to pay off the original loan.
Again, this leads to something that feels like slavery, since many black college graduates can't leave the corporate plantation because they are buried in debt.
These are some of the puzzles that we solve and understand in The Financial Juneteenth Investing Masterclass.
The Financial Juneteenth Masterclass is a six week series of live, in-person, exclusive lectures in which we cover the fundamentals of investing, wealth-building and the understanding of economic decision-making over a six week period.
In this series of six powerful lectures, we will cover the following:
1) How to get started as an investor and how to do it well
2) Common myths about investing that keep our families poor
3) Investing terminology that everyone should know
4) How to set your children, grandchildren and great grandchildren up for the rest of their lives
5) How to form an investment club that can also function as a family bank
6) How to create a 100 year economic plan for your family that will make them honor you into the 22nd century and beyond
7) Much, much more.
As an added bonus, you will receive lifetime access to "Ask Dr Boyce," a program within which I've archived hundreds of questions I've answered from students over the years about investing and wealth building ($1,199 value) and What Dr Boyce is Buying, a program in which I let you track the stocks that I am adding to my own portfolio ($999 value).
Additionally, all students in the Masterclass get access to recordings of the lectures, as well as powerpoint slides that I use when teaching the curriculum.
Lastly, once you're in the Investing Masterclass, you are a member FOR LIFE. This means that you are welcome to attend any live masterclass cohorts that I arrange in the future (we offer this about twice a year). So, you are able to attend whenever I make this announcement (those who are members already are able to join our first meeting).
The value of the bonuses for this program are $2,198, plus the regular investment for the program is $499, making the total investment for the masterclass $2,697.
But for the next 48 hours only, you can obtain access to The Financial Juneteenth Investing Masterclass and all related bonuses for $259.48. That's one $259.48 payment that gives you lifetime access to the program plus all $2,198 worth of bonuses.
The first class session meets on May 6th and we are going to shut down admission after this cohort. You can register for the program at this limited-time discounted price by visiting this link.
As with all of our programs in The Black Business School, this offer comes with a 30-day, 100% money-back guarantee if you are unsatisfied for any reason. So, there is no risk to you whatsoever.
Making that one decision to truly understand investing and wealth can make all the difference for your family. Feel free to join us for this life-changing event.
Please take care and have a wonderful day.
Sincerely,
Dr Boyce Watkins
ps.
This offer expires in tomorrow at midnight. You can take advantage at DrBoyceMasterclass.com.