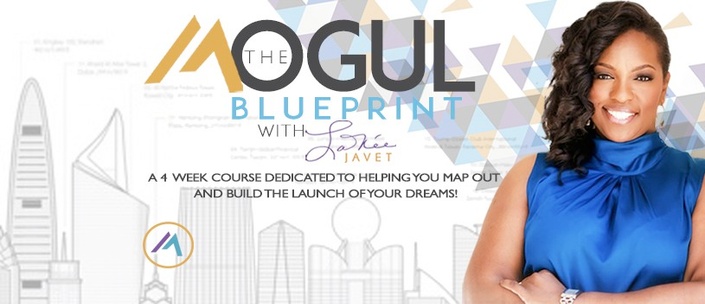 The Mogul Blueprint: How to Start a Business Like A Mogul
Go from confused entrepreneur visionary to real life business owner in just 4-weeks.
View Trailer
Go from confused entrepreneur visionary to real life business owner in just 4-weeks
Are you ready to leave the plantation and start your own business?
Are you tired of getting up each day and working to build someone else's dream?
Are you ready to finally start that business you've been talking about?

I already know the answer is "YES!"
I also know what's holding you back — It's one (if not all) of the reasons below:
• You don't know if you have what it takes to start a business.
• You don't know how to start a business.
• You're not sure what type of business to start.
• You don't know where to get the money to start a business.
• You don't know what the time commitment will be to start a business.
What if I told you I could help you answer all those questions and create a blueprint for your business?
Introducing the Mogul Blueprint
FINALLY a class that not only tells you what to do, but also HOW TO DO IT, so you can make enough money to quit your day job and pursue your entrepreneurial dreams.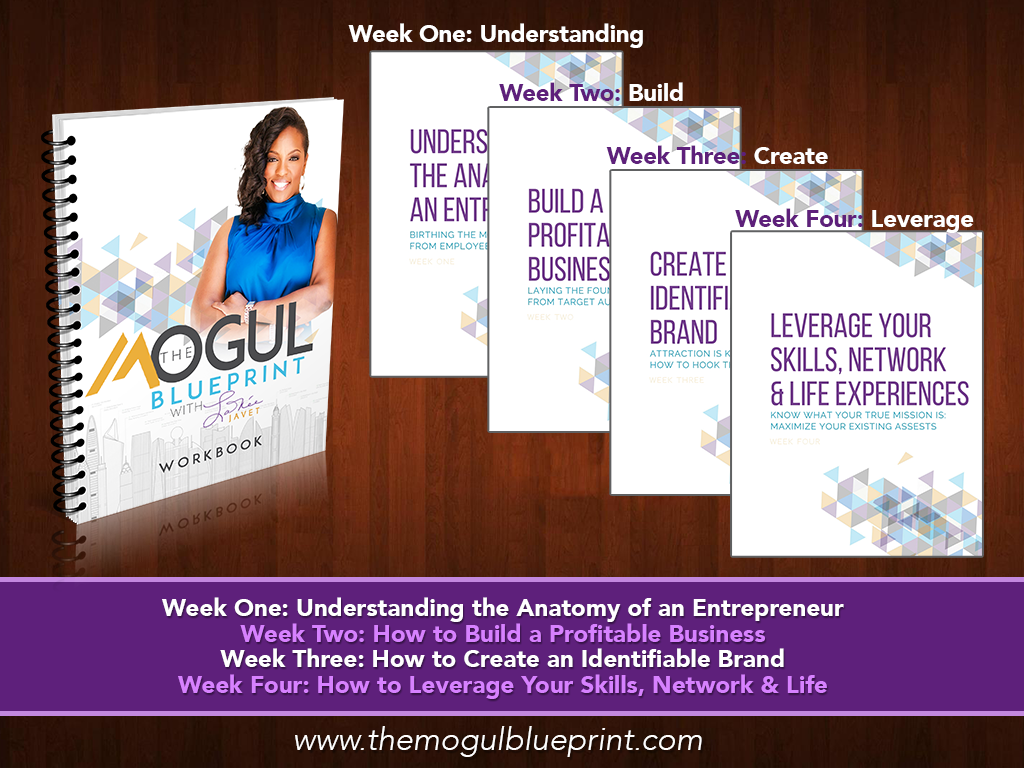 It took me three years of struggling as a startup, to figure out what I can now show you in four weeks.
In this class we cover:
- How to shift your mindset toward a lifestyle of entrepreneurship and ultimately success.
- How to define your target audience so that you're not shooting blindly in the dark hoping to catch an attentive ear.
- Crafting a solid infrastructure, that will automate your business, helping you gain revenue in your sleep!
- Where to find the funding to support your business' developmental stage.
You'll receive a
35-page, customizable Blueprint
for starting your business. This download is your action plan to launch your business. Each week you'll have an assignment to help you build a brand, create a product, and leverage your expertise to become an entrepreneur. If you've talked about starting your own business, creating wealth, or leaving the plantation, but weren't sure: how to do it, how much it was going to cost, if you would do it right or if you had what it takes...this is the class for you. I'm offering you all the information and tools you'll need to start the business you've been dreaming about.
All aspiring entrepreneurs tired of thinking about becoming a business owner, stuck at a dead end job, or living below your means that are ready to take the first step towards owning your future...ENROLL NOW!

But here's the thing:
You have to show up and be prepared to do the work, if you plan on seeing results. If you're just looking to take a course, listen to a speaker, and not follow through, this program is not for you. There will be accountability.
CLICK THE "ENROLL IN COURSE" IF YOU'RE READY TO GET YOUR BUSINESS LIFE TOGETHER
Your Instructor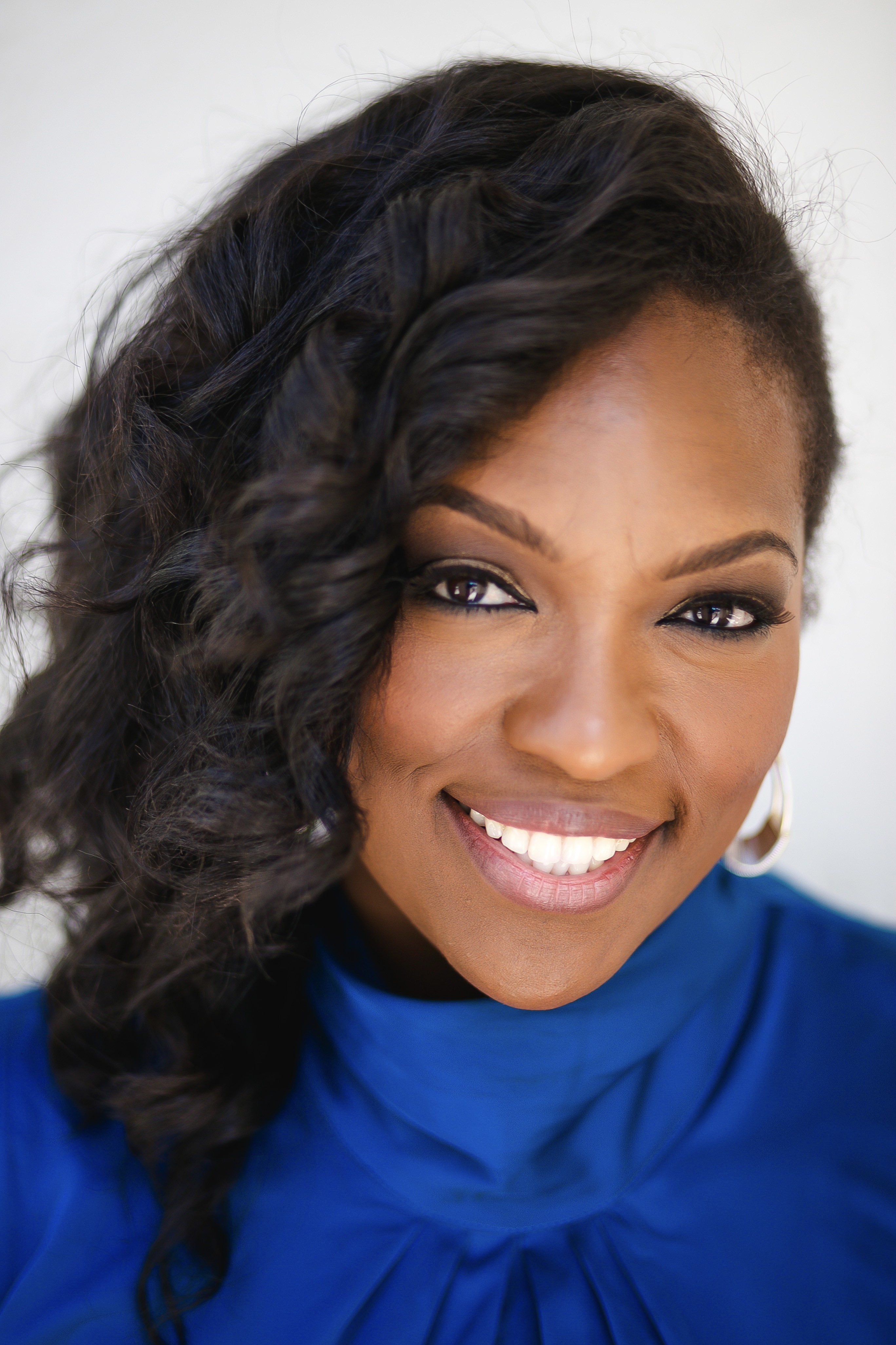 Social Media superstar, check. Crowdfunding campaign strategist, double check. A single mother and mogul motivator with over 65,000 followers across all her social media platforms, a 6,000 member Facebook group, and still manages to pick up her son from school on time? Not only can you check those boxes, there's not doubt that this Head Mogul in Charge is definitely changing the game! LaNée Javet is no stranger to hard work, prioritizing goals and reaching milestones. As the CEO and Founder of CulSire, the premier lifestyle, education, entertainment, and empowerment destination for people of color around the world, she has grown a following of close to 65,000. She successfully raised $10,000 in crowdfunding in her first attempt and her first website project (CulSire.com) reached 3 Million page views (from over 1 Million visitors) in less than 7 months from launch.

With success like that, she's made a name for herself in the business world among her peers who also wanted to reach those levels of success. Successes in that magnitude lead her to launch her second business, Mogulvation, where she coaches and trains startups and small business owners in the ways of operating their business like a mogul. She shows them specialized and tactful proficiencies she's used to reach her own milestones in life and business. By using these mogul techniques, she is changing the way entrepreneurs execute their goals. Six months after launching Mogulvation, The Mogul Institute™ was born to aid in the process of training and educating entrepreneurs and features e-courses around business processes, strategies, planning, and best practices.
Class Curriculum
Let's Get Started
Available in days
days after you enroll
Testimonials from previous students:
I have been working since the age of 16. I have been successful in every position I have held and believe that now is my time to be the boss. The thought of being a business owner is exciting and scary because there is so much to do and some much I don't know. I have always been a structured person. Today's session has given me the outline of what I need to start doing. I learned more in two hours than I have learned working for the past 15 years for other businesses/ people. Thank you for sharing your knowledge with us. Thank you for giving back to the black community. We as a community need to do more and you are an example of how to do it. I look forward to the remaining weeks and I look forward to stepping up my game to do the same. ~ Anonymous
This first Mogul Blueprint session was fantastic! Your insights and questions about mindset are priceless! Also, you helped me appreciate the opportunities my current job offers. Who'd a thought it? If you don't have a boss who is trying to oppress you, you can use the job as an opportunity to learn. I needed this paradigm shift about how I look at my job at an ivy league school. Thank you so very much for all of this!!!! I feel that I have already received EXPONENTIALLY so much more value than the $199 cost of the class. God bless you for sharing this with us!!! I hope the Black community far and wide knows about and takes your class. ~ Anthony Bank
Very detailed, the information discussed during the 4 week series was phenomenal. The presenter was knowledgable and well versed as far as all the topics that we discussed. She broke everything down step-by-step and to top it all off she provided documentation and experts within the fields/industries. ~ Tasha Smith

Frequently Asked Questions
When does the course start and finish?
The course starts now and never ends! It is a completely self-paced online course - you decide when you start and when you finish.
What if I am unhappy with the course?
We would never want you to be unhappy! If you are unsatisfied with your purchase, we offer a 30-day, l00%, money back guarantee.
How long do I have access to the course?
After enrolling, you have 6-months access to this course - across any and all devices you own.
Who do I contact if I have questions?