When I first started my business I blew through $10,000 because I didn't know what I needed and I didn't know how much I should pay for it. Thank goodness someone introduced me to Fiverr.com and I was able to start outsourcing some of the work I needed to have done for just $5.
Here's the thing, there are some aspects of your business you should invest top dollar in, but there are other tasks that can be done for far below mainstream asking price.
For example, I needed to have a whiteboard video done for a holiday advertisement. I was quoted $200 in my groups online, but I found someone on Fiverr that was able to create a customized video for just $30. For $5 I could have had the basic, but I wanted to stand out so I got the highest package that they offered.
There's a formula that I use when ordering off Fiverr to make sure I get custom, quality, professional service. I've included my Facebook Live video that details how I maneuver Fiverr and also my list of favorite sellers on Fiverr.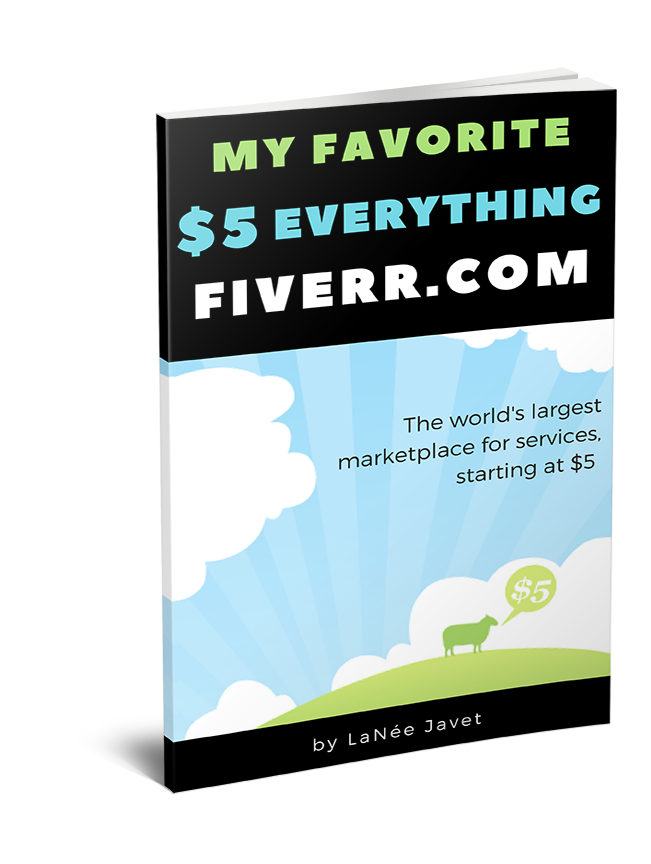 The eBook covers the following categories:
Ads & Flyers
Branding
eBook Design
Graphic Design
Instagram
Magazine Layout
Mug Design
Packaging
Photoshop
Sales Copy
Social Media
T-Shirt Design
Video Editing
Virtual Assistant
Web Design
WooCommerce
Wordpress
Youtube
These are just a few of the categories. There is a total of 25 categories covered in my favorites ebook.
If you don't want to Fiverr alone, this is a great companion to help you get started navigating Fiverr and outsourcing the needs of your business at a reasonable rate.
For just $5 you can have all your business needs taken care of and start operating your business like a mogul.
Now, you don't want to stay at the $5 mark.
Ultimately you want to grow your business to a place where you can contract with top notch professionals.
But in the meantime you should still put your best foot forward and hire contractors that know how to make you look good.